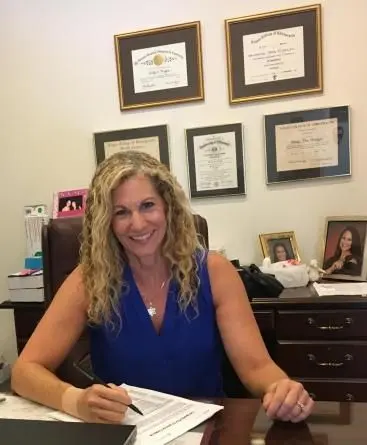 Dr. Wendy Attadgie is a licensed Chiropractor providing 33 years of serving the greater Southampton and Newtown communities.
Dr. Wendy frees people from their stress and pain in her offices in Southampton and Newtown with her unique touch which many patients have experienced as true "healing hands". As an experienced Chiropractor, Dr. Wendy is committed to promoting optimal health and well being to her patients and educating them as to how to deal with the stress and tension of daily life. Dr. Wendy uses a "whole person approach". This approach to wellness means looking for underlying causes of any disturbance or disruption (which may or may not be causing symptoms at the time) and making whatever interventions and lifestyle adjustments that would optimize the conditions for normal function. Using this unique approach, Dr. Wendy is able to help her patients promote and accelerate their journey to good health.
Dr. Wendy is originally from the St. Louis area and graduated from Logan College of Chiropractic in 1989. Prior to that, she completed her BA at the University of Missouri. She has traveled extensively through Europe and Israel, and visits her husbands family in Israel every couple years. She is an avid Yogi and enjoys kick boxing, kayaking and taking long walks. She likes playing Mah Jongg with her girlfriends and enjoys quiet time reading and listening to music. She lives in Newtown with her husband and precious Cavapoo, Bamba, who accompanies her to the offices! She has two adult daughters who are both living in the New York city area.