We are very blessed to have a talented and wonderful team!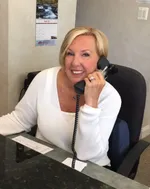 Linda has been the friendly face at the front desk of Attadgie Chiropractic Wellness Center for six years. She has been happily married for 38 years, and is the mother of two grown children, both of whom work for the city of Philadelphia. She enjoys spending the weekends at the shore, long walks, swimming, and reading. She will happily set up your initial appointment and subsequent follow-ups.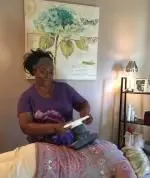 Chris has been a Licensed Massage Therapist working for Dr. Attadgie for 20 years. She believes with age, that stretching is the key factor in health and function. She has a very strong healing touch and has built up a large, loyal following at the office. On her off-time she enjoys gardening, cooking and playing with her two labs, Smoky and Sugar.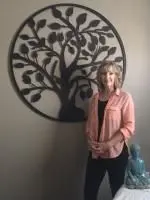 Joan has been a Licensed Massage Therapist for 20 years, and has been at the Attadgie Chiropractic Wellness Center for 2 years. Her fascination with the human body compelled her to get involved in the healing process in some capacity, and after beginning massage therapy school she knew this was her calling. She specializes in deep tissue massage and sports therapeutic massage. She is the mother of twins and enjoys doing anything in nature.
Karen is new to the Newtown Office, and has been a Licensed Massage Therapist for 25 years. She is certified in pregnancy massage, deep tissue massage, therapeutic massage, reflexology, and soft tissue release. Additionally, she is in the process of becoming a Doula. She is the proud mother of 4 children and 2 dogs, Coco and Chloe, and has two beautiful granddaughters. She spends most of her weekends relaxing down the shore at Cape May Courthouse.